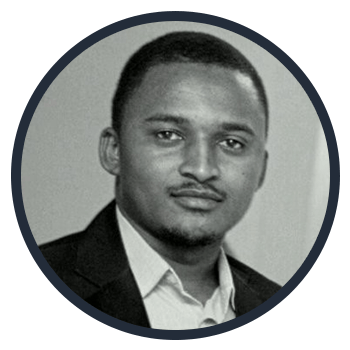 Saturin Tarimo
Saturin Tarimo is a young man who deals with solar energy system installation: it was like a miracle for him, as shortly after establishing his small firm (Galax Energy Solution Ltd) he saw an advert from IMED Foundation asking for small entrepreneurs to apply for special support aimed at growing their activities.
Tarimo started his firm in 2014. He says "I just started, I didn't have even office, my company was not fully registered…is where I saw that advert from IMED Foundation. I filled forms. After sometimes, I was informed that I won that sponsorship program under the IMED Foundation known as Tanzania Renewable Energy Business Incubator (TAREBI) project.
"While I met IMED Foundation, I had only one client, and now I have over 100. My income has changed as well, and my sales balance was around 1million, now I get over 360million per year.
The primary purpose of the project is to contribute to the growth of renewable energy businesses that deliver innovative and environmentally friendly renewable energy technologies.
Tarimo adds that "I didn't have any office, so after winning this sponsorship program, we started operating at IMED Foundation offices…They offered us almost everything including tables, chairs and all other office equipment, including free internet.
"In this firm (Galax Energy Solution Ltd), I used to have only one employee, …but after massive support from the TAREBI project, so far, I have five employees and four labours.
"What is behind my success? This is because, under the TAREBI project, I managed to get different guidance from different experts; they have been mentoring me on how to prepare a business plan, how to get clients, how to retain them, etc.
"IMED has helped in terms of being mentored and coached on how to run my firm profitably and professionally…we got seed fund which we spent for an introduced demo on how to pump water through the solar system….it has helped us to get many clients, thanks IMED Foundation through TAREBI project, you have changed my life,".
Today Tarimo sells solar lights, many other solar products, and services to people in his community without power. He is proud of how these products have an impact on his customers' lives.